By Office of Public Affairs
Asian Institute of Technology (AIT) and the University of Public Service (UPS) of Hungary signed a five-year Memorandum of Understanding (MoU) to provide a framework for the exchange and augmentation of scientific and technical knowledge between AIT and UPS across multiple water-related pedagogy and research disciplines, as well as other mutually beneficial modes of cooperation. The MoU was signed by AIT President Dr. Eden Woon and Dr. Boglárka Koller, Vice-Rector for International Affairs of UPS in a virtual setup. This signing was done as a closing ceremony to an exclusive forum titled 'Best Practices from the V4 countries for a More Sustainable Future' organized by the Embassy of Hungary in Thailand, where distinguished experts from the V4 nations: Poland, Slovakia, Czech Republic, and Hungary discussed on water and climate change issues in their region.
The MoU signing ceremony was witnessed by the Ambassadors and distinguished delegates from V4 nations: Poland, Slovakia, Czech Republic, and Hungary. His Excellency Dr. Sandor Sipos, Ambassador of Hungary to Thailand exchanged the MoU on behalf of the University of Public Service, Hungary.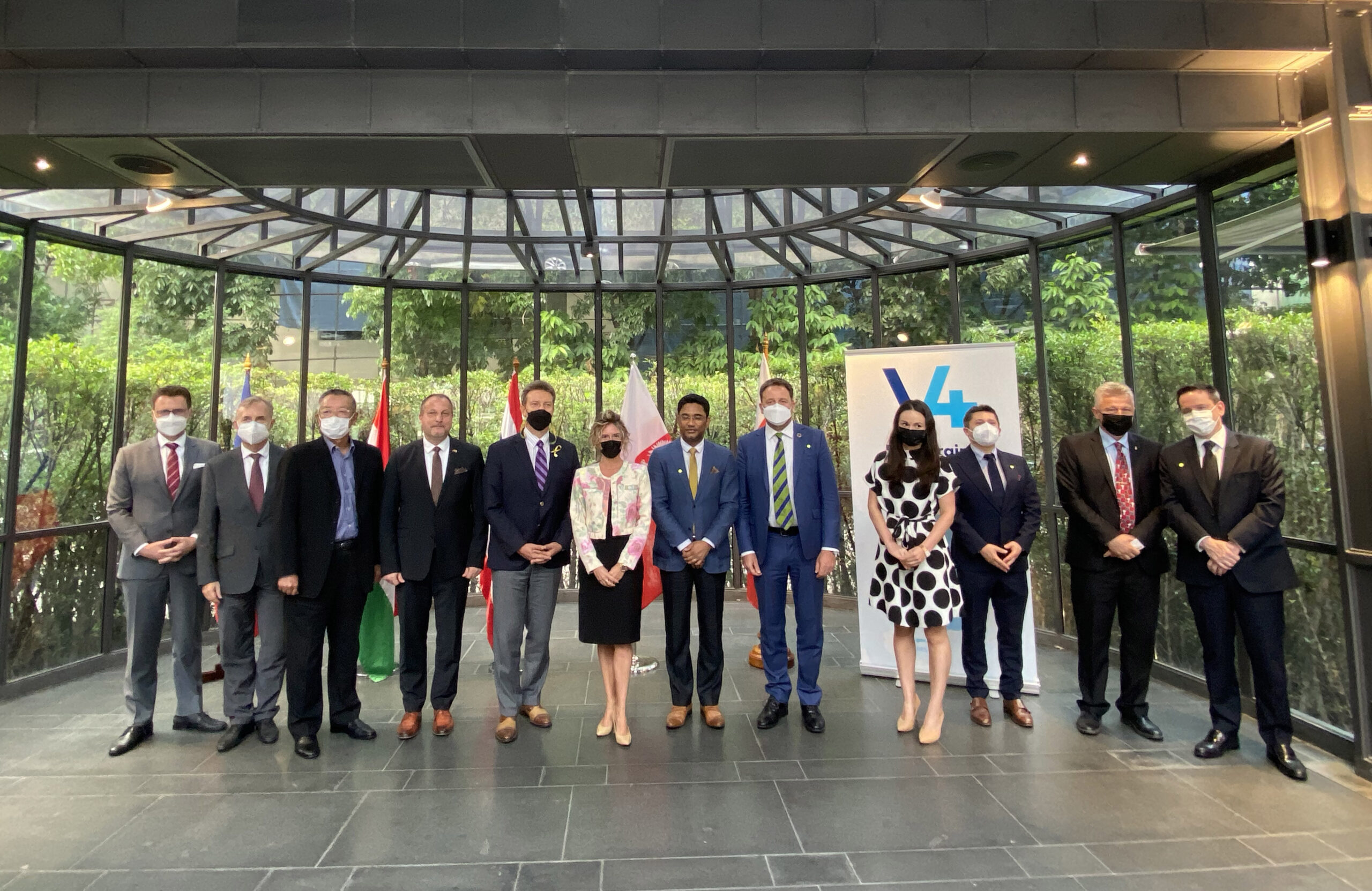 From AIT - Prof. Sangam Shrestha, Professor at Water Engineering and Management program and Head of Department of Civil and Infrastructure Engineering; Mr. Shawn Kelly, Director of Office of International Affairs; and Mr. Sanjeet Amatya, Special Assistant to the President were present and from UPS - Dr. Tibor Bíró, Dean and Professor; Prof. Dr. Imre Miklós Jánosi, Professor and Head of the Department of Water and Environmental Policy; and Professor András Szöllősi-Nagy, who was also a former visiting faculty at AIT, witnessed this signing ceremony.