By Office of Public Affairs
Bangkok, April 2022 – The Thailand Board of Investment (BOI) announced early this year that it granted the status of Science and Technology Park to the Asian Institute of Technology (AIT). This will promote active collaboration between the industry and educational/research institutions and provide an opportunity for entrepreneurs to strengthen their capabilities in research and development.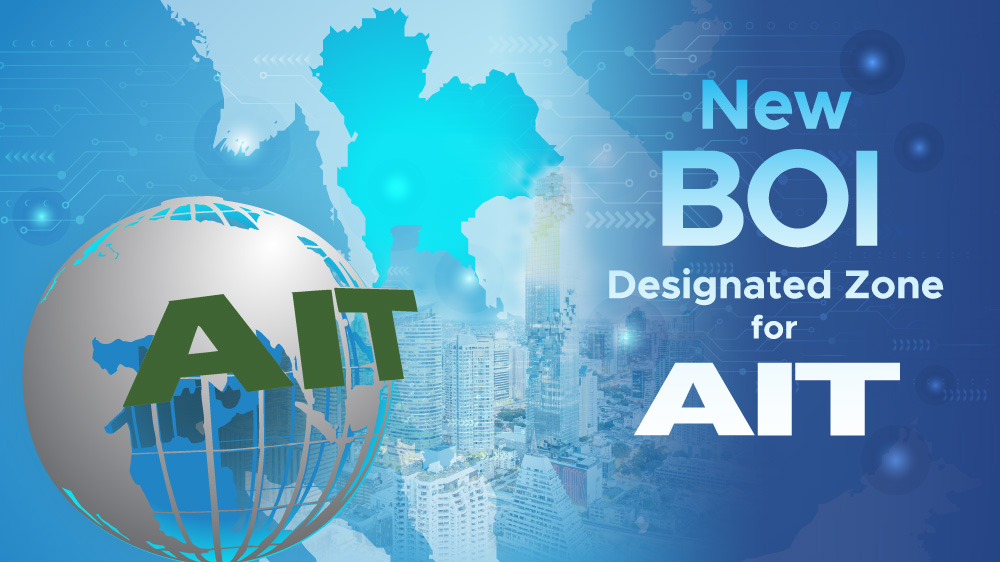 Investors applying for BOI investment promotion for any qualified project in targeted businesses and situated at AIT will receive special privileges as follows:
In addition to the basic privileges of eight years of Corporate Income Tax (CIT) exemption, companies that invest in targeted businesses, including Research & Development, Biotechnology, Engineering Design, Electronics Design, Scientific Laboratories, Calibration Services, Vocational Training Centers; will also receive 50% reduction of CIT for additional five years.
In addition to the basic privileges of ten years of Corporate Income Tax (CIT) exemption, companies that invest in targeted core technology development businesses, including Biotechnology, Nanotechnology, Advanced Material Technology, Digital Technology, and also supporting activities; will also receive an exemption of CIT for additional two years.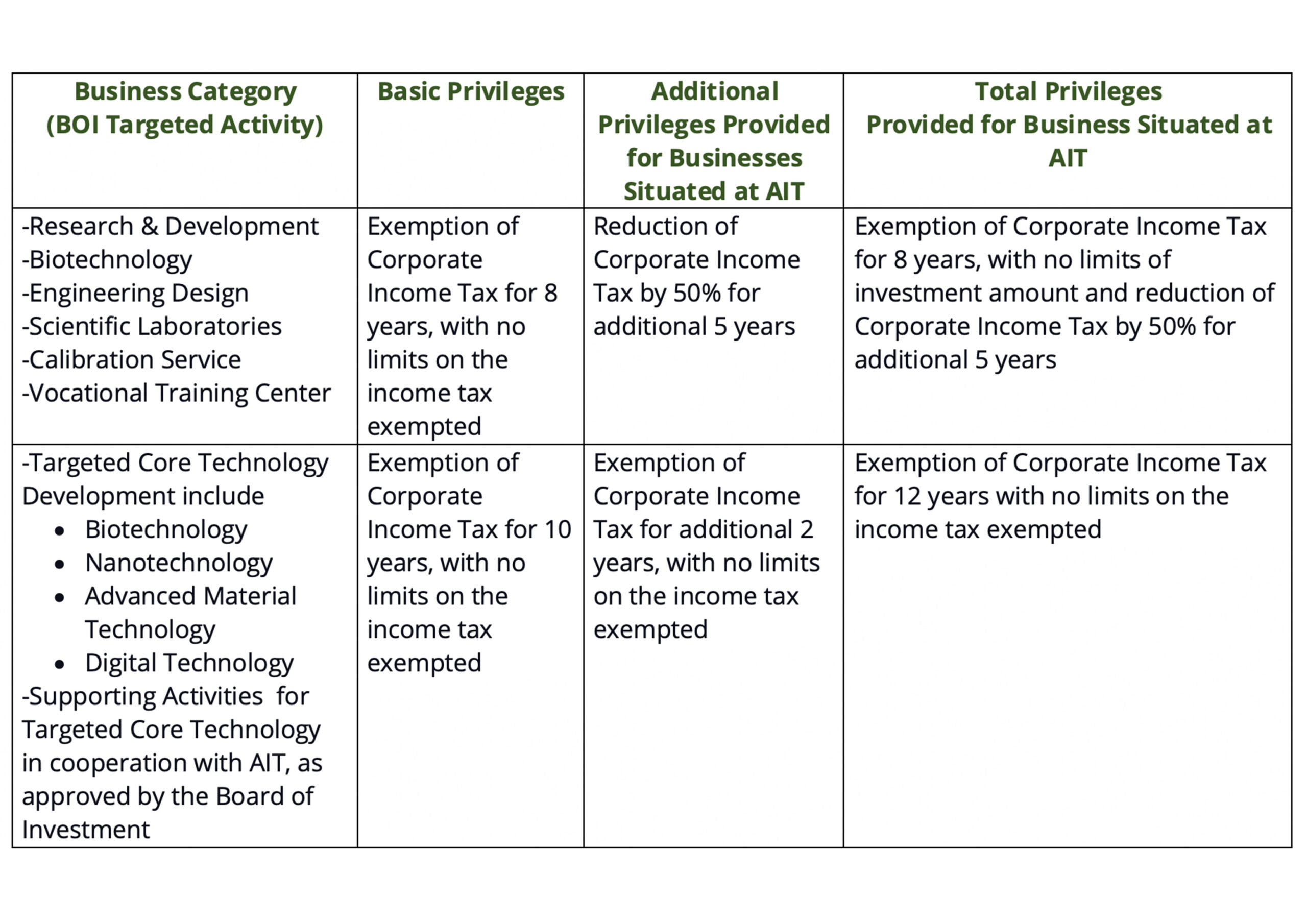 Moreover, there are other privileges such as exemption of import duties on machinery, equipment, and goods for research and development. All relevant testing will be provided for the business located on the AIT campus. Foreign specialists and researchers will be offered visas and work permits who work on promoted investment projects.
With an area of approximately 535 Rais of land (211.5 acres) in total and its longstanding reputation as a provider of capacity building for sustainable development of the region, AIT offers an ideal location for companies to establish their regional presence.
"This is an excellent opportunity for investors, who choose to come into this new AIT BOI-designated zone, to benefit from AIT's expertise in science, technology, and engineering, and from BOI's investment package," AIT President Dr. Eden Woon said.
For more information regarding investment opportunities, please get in touch with rtg@ait.ac.th or tel: (+66) 2524 5600