20th April 2022 - Following the easing of COVID-19 restrictions in Thailand, AIT's structural engineering program organized a short field trip to the Thammasat-AIT wind tunnel, located inside the Faculty of Engineering at Thammasat University, to provide students with real field experience. This field trip is primarily a part of the Wind Engineering course, instructed by Prof. Pennung Warnitchai. The Dean of AIT's School of Engineering and Technology, Prof. Dieter Trau, and Dr. Chaitanya Krishna, a faculty of Structural Engineering, were also present along with the students.
Prof. Pennung explained Thammasat University and the Asian Institute of Technology jointly built this Thammasat-AIT boundary layer wind tunnel to study the effect of wind forces on buildings and bridges. The working section of the wind tunnel is 2.5m in both width and height and 23m in length.
Prof Pennung explaining about the wind turbine and the damping system provided for vibration control
The students learned about the working mechanism of the wind tunnel, which includes a huge turbine that can create wind flow at a maximum of 20m/s and the subsequent sections to make the flow smooth and laminar. Students also observed the well-built support system and the mechanism to dampen the vibration caused during the turbine operation. They also studied several scaled-down models of buildings and bridges created for testing wind loading around the laboratory. Furthermore, the students interacted with the team of engineers from AIT Solutions who were testing the wind effects on a high-rise building.
While experiencing a smooth wind flow inside the tunnel, everyone was delighted to learn about different types of tests conducted using the wind tunnel. Prof. Pennung also highlighted the arrangements done inside the tunnel to achieve the desired wind flow profile and checked with the hot-wire anemometer on the test structures. The data collection process from pressure taps attached throughout the surface of the models, along with the force balance sensors installed at the base that monitor the wind-induced forces during the wind flow, was also demonstrated.
It was quite a good experience for the students to have a face-to-face interaction with Prof. Pennung after a long time. Students also got the chance to resolve their queries regarding wind tunnel testing and a lovely group photo session to wrap up their field visit.
Overall, the field visit was very fruitful. Everyone got the opportunity to learn about the wind tunnel and the testing carried out there and have an excellent interactive session.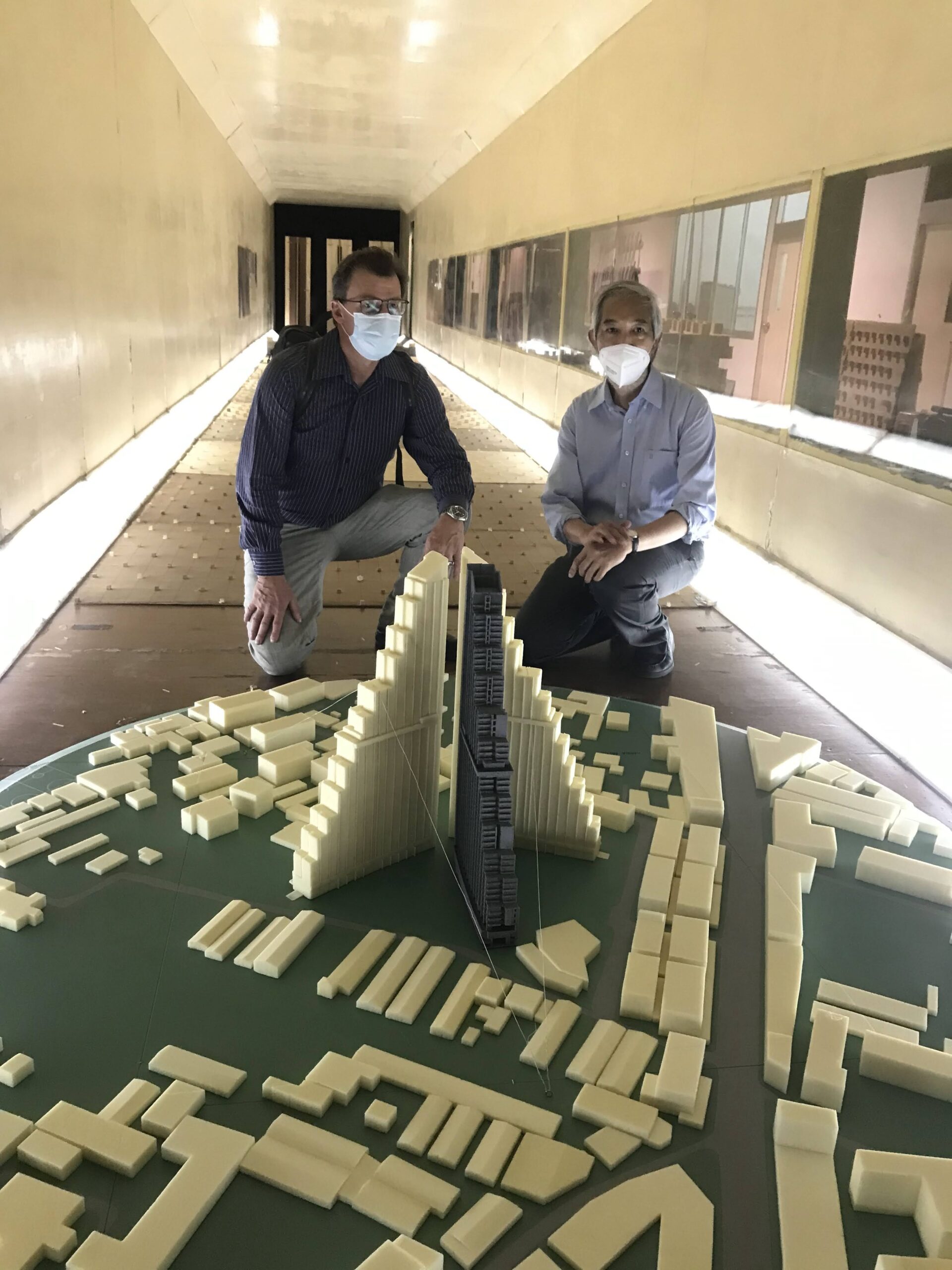 ---
About Structural Engineering Program at AIT: Please Visit Here