WAPDA Delegation in Bangkok to Launch EDSMAT3 Program for Pakistani Energy Professionals
Bangkok, 25 April: The Asian Institute of Technology (AIT) welcomed an apex-level delegation from Pakistan's Water and Power Development Authority (WAPDA), signaling the resumption of a decade-long knowledge-sharing collaboration interrupted by the COVID-19 pandemic. The delegation, comprising Mr. Jawaid Akhtar Latif, Member (Water), and Mr. Mohammad Salman Faruqi, General Manager (C&M) Water, was received by Dr. Naveed Anwar, AIT's Vice-President for Knowledge Transfer, and Dr. Faiz Shah, Director, Yunus Center AIT, and Program Director EDSMAT.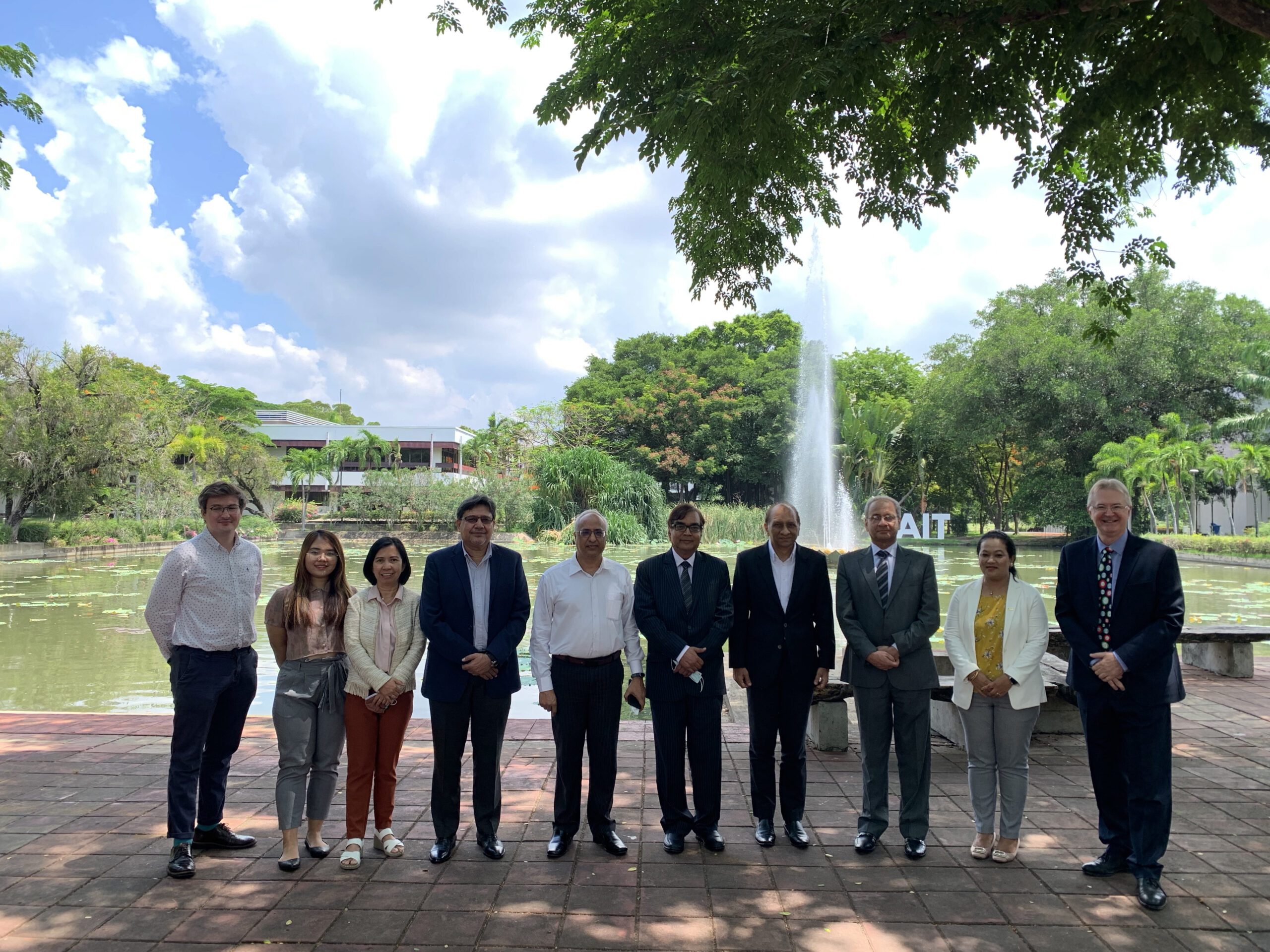 The Energy Distribution Services Management and Technology (EDSMAT) Program, developed in 2012, is an expanding portfolio of 76 curated offerings led by globally recognized AIT faculty and internationally recognized industry experts from professional bodies, consulting groups, and training partners in AIT's extensive global network.
In the phase launched today, 480 participants will attend EDSMAT programs in Turkey and Thailand. For the first time, AIT will conduct short in-country learning programs at the WAPDA Engineering Academy and the WAPDA Staff College. After the launch ceremony, Dr. Naveed Anwar said, "AIT is actively pursuing opportunities to expand AIT's unique knowledge environment beyond borders. Through programs like this, AIT programs reach more and more learners outside Thailand."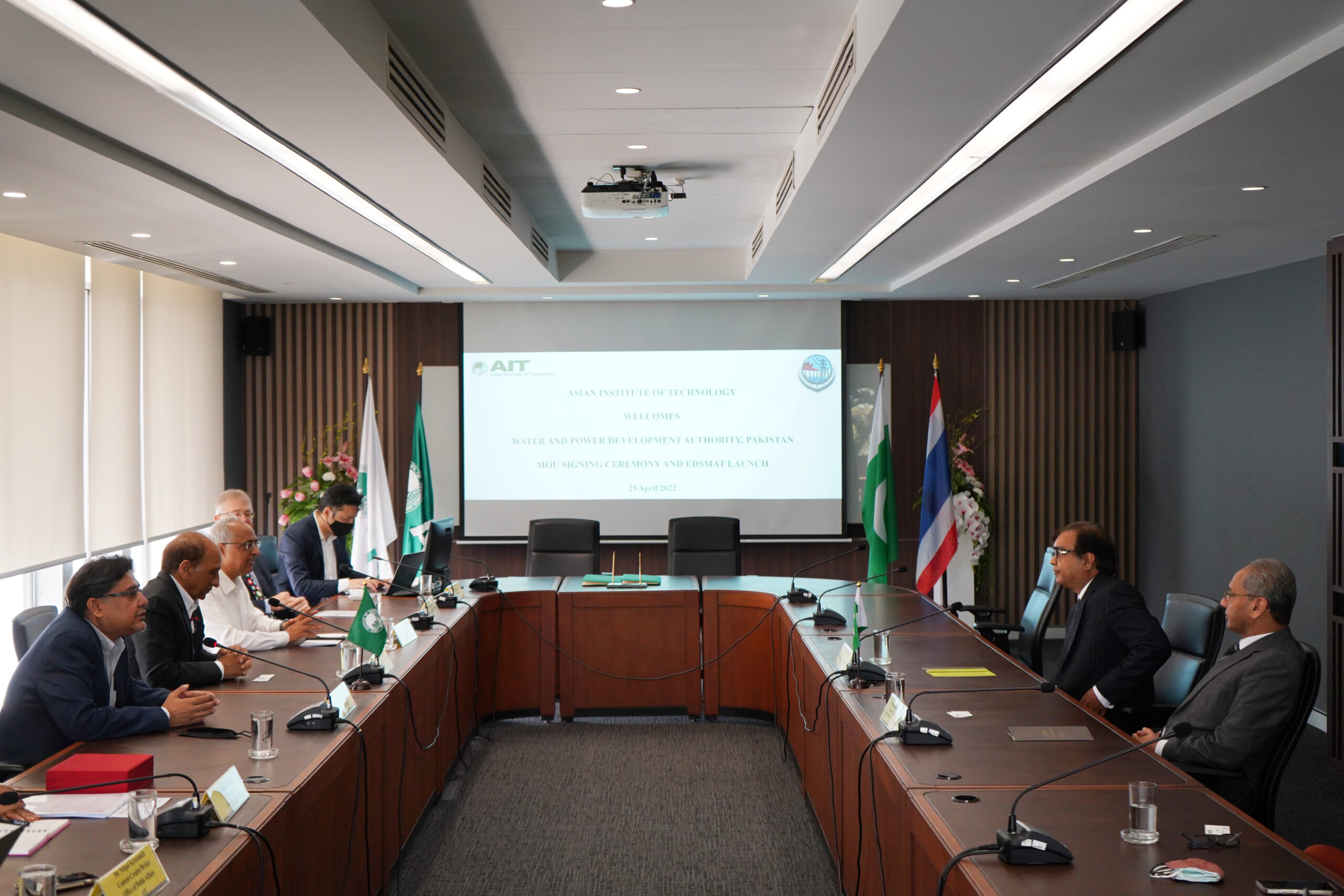 AIT President, Dr. Eden Woon, expressed satisfaction at the resumption of the AIT-WAPDA knowledge partnership, saying, "AIT is proud of our role as a development partner for so many countries in the region. I am happy to see Pakistani students continuing to add value to AIT's international learning experience."
Mr. Jawaid Latif, recalled his own experience of participating in EDSMAT2, saying, "Participating in AIT's executive program in Turkey was a most worthwhile experience. I am happy that more WAPDA colleagues are set to benefit from AIT's high-quality learning environment and meticulously planned programs."
Thanking WAPDA for their confidence in AIT as a knowledge partner, Dr. Faiz Shah said, "Over 800 EDSMAT alumni from Bangladesh, Bhutan, Nepal, Pakistan, and Sri Lanka, including 21 with professional masters' degrees, are now serving their nation." The first EDSMAT3 program is scheduled for mid-May.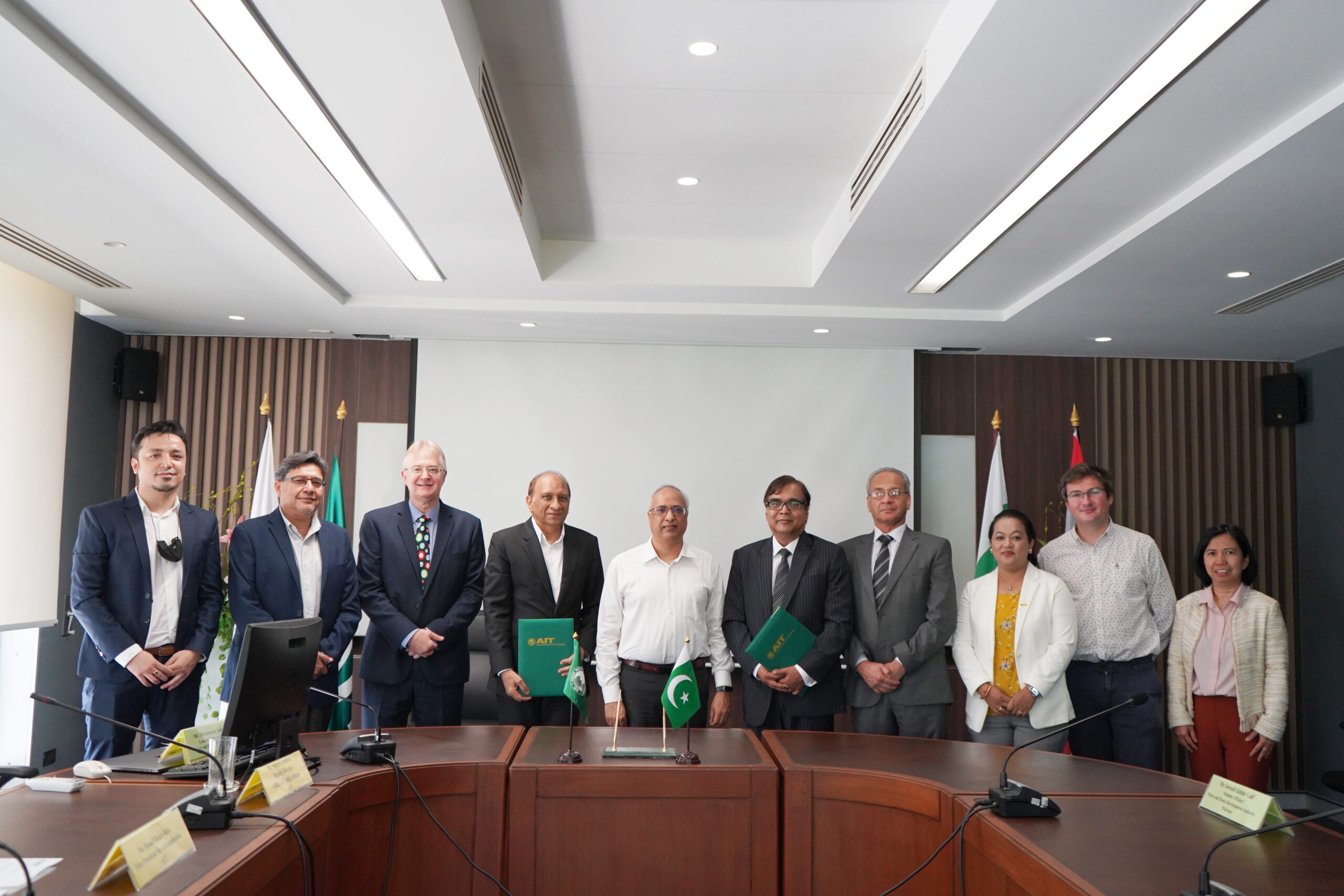 From AIT, Vice President of Knowledge Transfer, Dr. Naveed Anwar, and Director of Yunus Center at AIT, Dr. Faiz Shah signed the Memorandum of Understanding in the presence of Vice President of Academic Affairs, Prof. Shobhakar Dhakal, Vice President of Administration, Mr. Russell Rein, and other senior officials.