One Year Master's Degree Program
WHAT ARE THE BENEFITS OF A ONE-YEAR MASTER'S DEGREE PROGRAM AT THE ASIAN INSTITUTE OF TECHNOLOGY?
In the past decade there has been a very large increase globally in Master's programs that are offered in an accelerated period of time so that they can be completed within one year. The main benefits of such programs are that they:
SAVE TIME:
• This is particularly attractive to those who are working professionals or those who have recently graduated and would like a Master's to strengthen their CV/resume as soon as possible in order to give them a competitive edge when applying for work.
• Students apply themselves intensively but for only half the time than students who follow a more traditional path on regular programs
RETURN TO WORK/ENTER JOB MARKET EARLIER THAN COMPETITORS
• Reducing the amount of time required to earn a master's degree allows graduates to re-enter the job market twelve months earlier that those that complete a graduate degree that follows a two year traditional format. This gives one-year degree candidates a jump start on the competition who who will complete their degree in two years.
SAVE MONEY:
• Reducing the time required to earn a degree, reduces the costs associated with the degree.
OBTAIN SAME COUREWORK KNOWLEDGE AS THOSE TAKING REGULAR/TRADITIONAL MASTERS PROGRAMS:
• At AIT, students taking the accelerated option sit in the same classes at those taking two years programs. The only difference is that regular Master's Programs include thesis, internship, exchange and 'minors' options (note: for those who might want to complete a PhD in the future, completion of a research thesis when completing a Master's is a highly recommended path).
AIT Programs that can be completed in two semesters (10 months)
Please click on the link to find out more information about each program.
School of Environmental Sciences and Resource Development (16 programs)
Agribusiness Management
Agricultural Systems and Engineering
Aquaculture and Aquatic Resources Management
Food Engineering and Bioprocess Technology
Food Innovation, Nutrition and Health
Climate Change and Sustainable Development
Society and Environmental Governance
Sustainable Energy Transition
Regenerative Sanitation
Development and Sustainability
Gender and Development Studies
Natural Resources Management
Development Planning Management and Innovation
Marine Plastics Abatement
Urban Sustainability Planning & Design
Environment Engineering and Management
School of Engineering and Technology (2 programs)
Data Science & Artificial Intelligence
Internet of Things (IoT) Systems Engineering
AIT Programs that can be completed in 12 months
Please click on the link to find out more information about each program.
School of Management (4 programs)
MBA
MBA in Business Risk & Resilience (from August 2021)
MSc International Finance
MSc Business Analytics & Digital Transformation
HOW TO APPLY?
1. Assess your eligibility and read about the process of application at: Click Here
2. Complete your application at: Click Here
3. Once you have submitted all required documents, your application will be reviewed within seven working days
COSTS?
Tuition fees for a regular program at AIT costs between 855,000-960,000 Thai Baht. Living costs for two years are 200,000-300,000. A One Year Master's program costs between 480,000 and 632,000 Thai Baht with living costs half that of the regular Master's programs. There is an opportunity to be considered for an AIT Scholarship for One Year Master's programs. For more information on expenses, please Click Here
Student Testimonials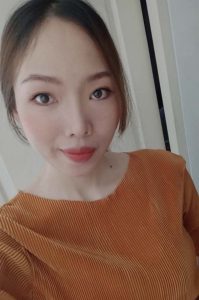 Ms. Sasithorn Saeung, (Thailand), MSc. International Finance, School of Management
"The one-year program has been an impressive and memorable journey. I have not only explored and gained financial knowledge but also interact with various background of people; classmates, professors who are thoughtfully of teaching with very practical and in real market, and guest speakers. Moreover, the School has handled and managed the curriculum and hybrid classes to fit with the pandemic of covid19 very well. As a working student, who chose this one-year program, I am so glad to be here."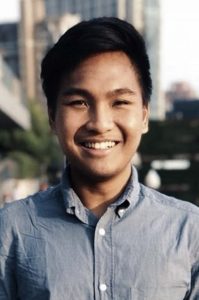 Mr. Ted Silan (The Philippines), MS in Sustainable Energy Transition
"There were two things I was looking for when choosing where to pursue my Master's degree, I wanted to do a one year Master's program and pursue a program on sustainable energy transition. To my surprise, not many universities offered a Master's program on energy transition in Thailand until I found AIT's energy transition one year program, which ticked all the boxes I was looking for.
The lecturers have been very supportive and inspirational in class and out of the classroom. So far, the program has been a constant challenge since switching from a different field of study from my bachelor's, but the lecturers have always been available to answer my questions, students' being active in group studies, and the environment of the university has made adapting to life at AIT and the level of a Master's program easier."